The Seminar "How to Win Your Child's Heart" consists of 6 conferences for parents who believe that our generation is ready for a change.  Are you ready for a challenge that will give you the key to exciting, deep relationships with your children?
Would you like to understand the reason why you have problems with your kids?
Do you want to discover the key to being a good parent?
Would you like to know the secret to winning your child's heart?
Do you want to have your children obey you because they want to please you and not because they fear some kind of punishment?
Would you be excited if when your children became teens, instead of rebelling and pulling away from you, they would actually become your best friends?
Would you like to learn how to equip your children to reach their full potential?  Would you like them to become balanced, empowered adults, able to face life and truly succeed?
We believe that our generation is ready to reconsider and redefine what a family is capable of becoming and not settle for the "average" results society accepts. The Seminar "How to Win Your Child's Heart" invites you to explore some questions that may sound radical today:
Is it possible that even though our modern families have more options and freedom than ever before in history, we are actually wasting the best years of our lives?
Is it possible that even though today we know more about how people function socially and psychologically, we have moved away from the basics that would allow us to experience a fulfilling, meaningful, exciting family life?
Is it possible that the expectation our culture gives us for the relationship we should have with our children is actually a myth?  Could it be that we have bought into that myth?
What if we took a different path that, though more difficult and less traveled, would promise us a much greater reward?
The Seminar consists of the following sessions:
The First Challenge: Know Your Competition.
The obstacles our modern western culture presents and how to overcome them: Humanism, the Baby Boomer Phenomenon, the Outsourcing of the Family, Israel as our example.
The Key to it All: Know YOUR Father.
The reason for the family, breaking generational paradigms through forgiveness, an Old Testament overview of God as a perfect Father, parent the way God parents you (7 ways).
How to be your Child's Friend:
The first key foundation upon which to win your child's heart is creating a bond of true friendship. How to cultivate it the way God does with you in 7 steps.
How to be your Child's Leader:
The second foundation upon which to win your child's heart is becoming his leader. 7 practical steps you can start applying today.
Establishing Limits:
The 7th step on how to become your child's leader requires a whole conference. How to give your child the gift of self-control. Dozens of practical proactive training tools you can apply today. The difference between Training and Discipline. The hardest person to train is us, the parents.
How to Win Your Teen's Heart:
Is adolescence a creation of modern western culture? Understanding the way modern marketing influences us. 50 questions you can ask your teen to get to his/her heart. The 5 key words to be your teen's leader and friend: listening, example, forgiveness, anger and correction.
What People Are Saying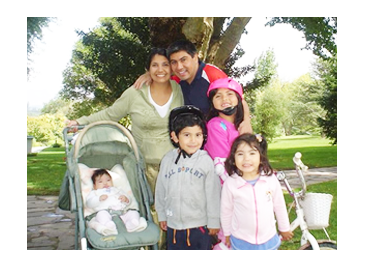 The Seminar changed our lives.  We learned how to train our children and we have seen quick and positive results in their obedience and character.
We recommend the Seminar to those who want fast and practical results to strengthen their relationship with their children and to prepare them to become emotionally and spiritually stable adults.
Miguel and Paula Rojas
Engineer and Designer
Santiago, Chile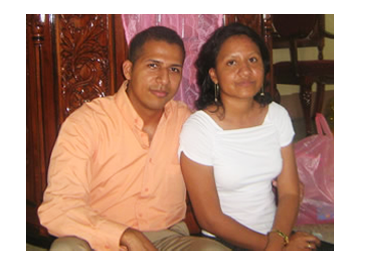 We loved the subject on how to teach your children to manage everything God has given them and how to do a budget.
Now we know how to teach them to be responsible from an early age, so they can be independent when they grow up.
Jesus and Zorayda Perez
Computer Progammer and Lawyer, Business Owners
Leon, Nicaragua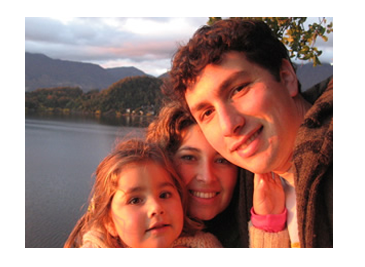 We loved the Seminar!  Now we feel like we know what to do in each situation as we raise our children.  We specially liked the part where we learned how to get our children to obey in public, without them whining and without us getting mad!
We recommend the Seminar to anyone who wants to know how to raise their children to have a clean and disciplined life and an attitude of service towards others.  This will help them to live in harmony with all the authority figures in their lives.
Ruben and Noemi Labbe
Business Owners
Vina del Mar, Chile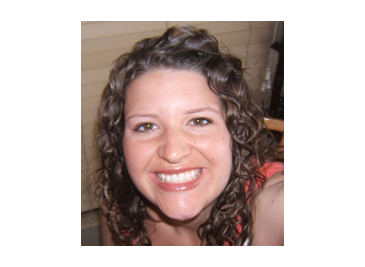 What I was most impressed with was to see the fruit in the lives of Cesar and Pam's children, who practice what they preach!  To see how their children are obedient, considerate, bold and sensitive, all at the same time, really inspired me for the time when I have my own children.
The subject on how to balance your life, family and responsibilities left a great impact on me.
I recommend the Seminar to any single people who would like to have a great tool so they can be ready for marriage and for raising children.
Michelle Venzky
Marketing
Dallas, Texas, USA